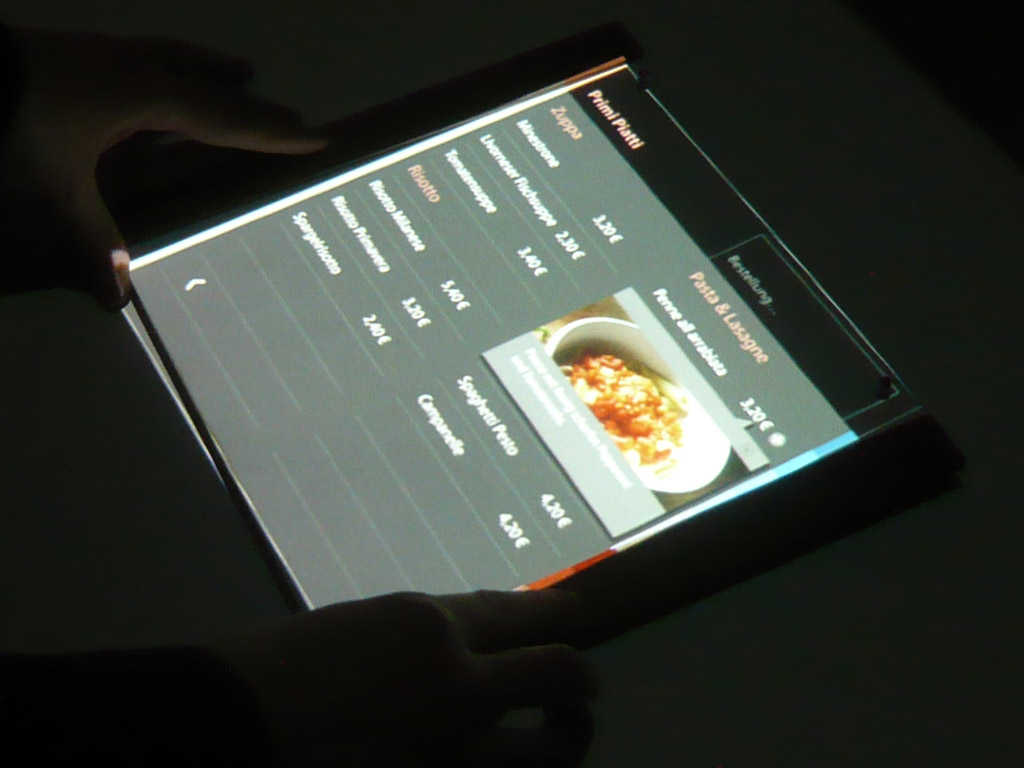 Dieses Gastronomiekonzept ist ein Versuch, den normalen Bestellprozess innovativ zu gestalten. Hierbei wird eine herkömmliche Speisekarte durch eine Projektion auf den Tisch ersetzt wird. Das Menü wird in eine aufklappbare Karte projiziert, womit man auswählen und bestellen kann. Durch Aufklappen und Bewegen der Karte, kann die Projektion beliebig positioniert und aufgerufen werden. Dieses Konzept könnte den Bestellvorgang in der Gastronomie beschleunigen und mehr Informationen über Produkte zur Verfügung stellen.
Film
Bilder
eMenue 2015 – Restaurant concept
This restaurant concept is a attempt to make the normal ordering process innovative. This conventional menu is replaced by a projection on the table. The menu is projected in a foldable card, which you can select and order. By opening and moving the menu, the projection can be placed anywhere and accessed. This concept could speed up the ordering process in the catering industry and represent more information about products.
Projektpartner: Jan Barth / Anja Rapp
Invention Design / 3. Semester